Add to favorites list
Nautical activities at Lac du Jaunay
No need to go to the coast to practice water sports! Our 114 hectare Lac du Jaunay stretches out its waves to enthusiasts of canoe, pedal boat and paddle.
You will be surprised by the beauty of this preserved natural area, a real nugget from the Pays des Achards. Accompanied by whitish morning mists for early risers, orange gleams for night owls, its waters reflect the wooded slopes that surround them and which constantly change face over the four seasons.
Good to know
• If you have your own boat (canoe, kayak, paddle, sail, etc.), a hold at the Shoulder belt and at the meadow will allow you to put it in the water.
• Boats with internal combustion engines are prohibited on the entire lake.
• Swimming is also prohibited since it is a drinking water supply.
A rejuvenating trip to the heart of nature where the flora and fauna will amaze you!
Canoes of Jaunay have 2 nautical bases on each side of the lake:
La Baudrière in Saint-Julien-des-Landes: Open every day (10 a.m.-13 p.m. and 14 p.m.-18 p.m.) in July and August
Le Pré at La Chapelle-Hermier: Open every day (10 a.m. to 13 p.m. and 14 p.m. to 18 p.m.) in July and August
Cano'evasion has a nautical base on the left bank of the lake:
La Servantière in Landevieille: Open every day (10 a.m. to 19 p.m.) in July and August and Wednesday and Sunday in April, May, June and September (14 p.m. to 18 p.m.).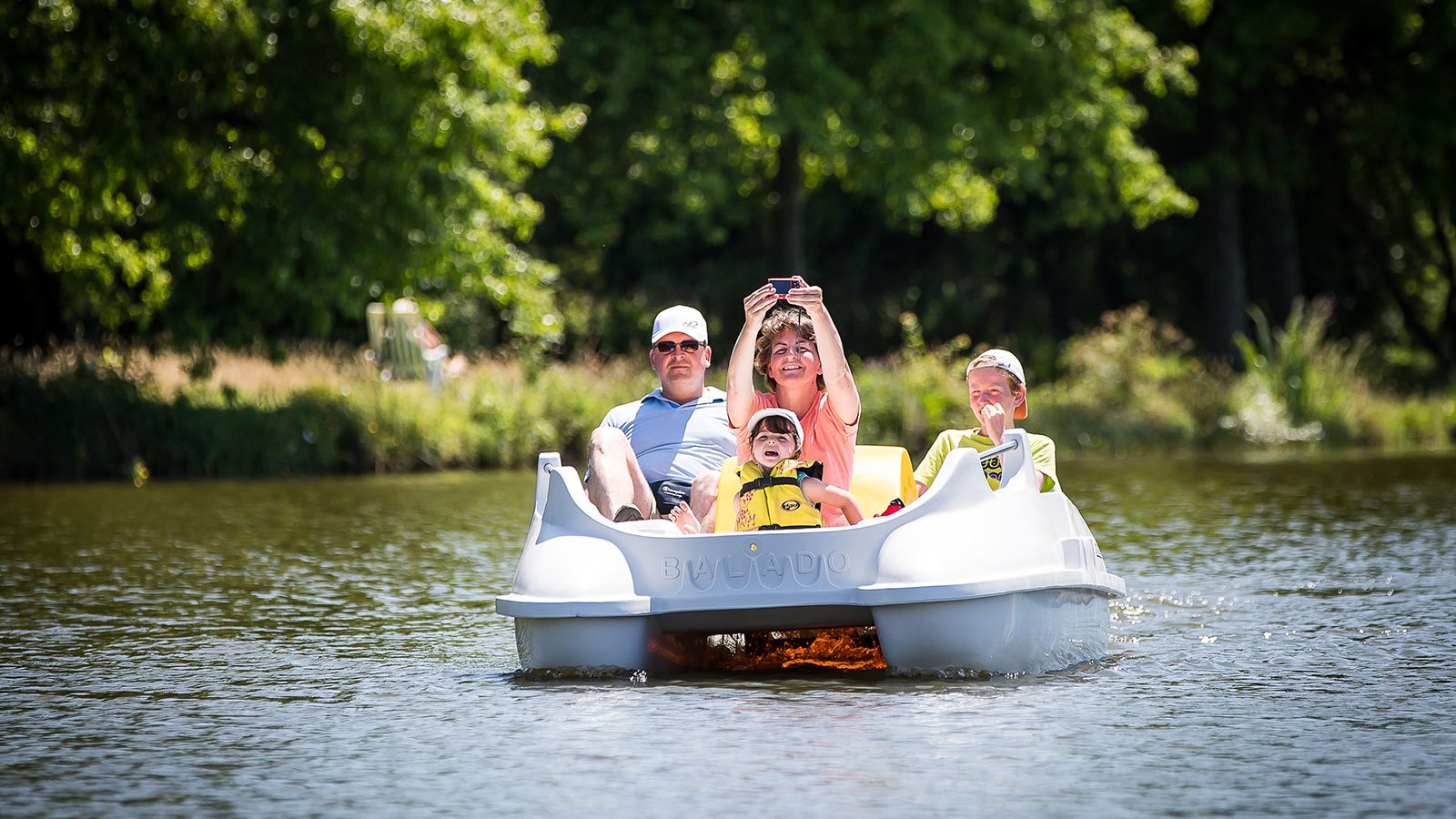 GOOD PLAN !
A Happy Hour formula allows you to benefit from a 50% reduction from 10 a.m. to 12 p.m. from Monday to Friday!
The "little extras" of nautical activities
Picnic area., drinks and ice cream on sale (in July and August) at a place called La Baudrière,
Free parking,
Many activities offered on the banks of the Jaunay: fishing, bike, hike, geocaching !
Catering possible at the Auberge du Jaunay at a place called Le Pré, with a view of the lake.
Acclaimed for their warm welcome in a rejuvenating setting, these nautical bases offer the possibility of walks over 8 km freely criss-crossing the bends of a simply magnificent lake. Treat yourself to the happiness of being together in a unique environment...
---
Swimming pools and water parks
In the heart of the green setting of Les Achards, the Pays des Achards aquatic center, as playful as it is sporty, is part of a sustainable development approach and offers you the necessary equipment for relaxation, games, learning, aquagym and entertainment with the bonus feeling of being in the middle of nature! It has:
a leisure pool at 29°C with counter-current river, massage jets and Jacuzzi,
a 10x25m sports pool,
a covered toboggan 40m long,
a sauna / steam room relaxation area.
---
30 minutes from Les Achards, discover O'Gliss Park, the largest water park in France!
Universes for young and old, thrill seekers or those looking for a moment of relaxation with 12 slides, a lagoon with waterfall, a wave pool, 400 meters of wild rivers and private areas with jacuzzi.
Dunes Park, located just 15 minutes from Saint-Julien-des-Landes, offers more than 40 attractions for the whole family! Refresh yourself with the water slides!
With family or friends, fill up on sensations with Atlantic Wake Park, your unique nautical leisure center in Vendée, 55 minutes from Les Achards.
---