Add to favorites list
The quirky little house nestled at the foot of the church does not look like much and the sign indicating the "Fairy of Santons" is discreet. How so, by the way? Santons, small Provençal figurines, to decorate nativity scenes? At the heart of the Vendée ? Push the door of this surprising museum, you will be amazed!
A village story
The Ferie of Santons, it is above all a village story, that of the inhabitants of Beaulieu-sous-la-Roche. As often, it is enough that one of them has an idea and thus provides the spark. He then passes it on to other people, who then become all fired up for the project!
Vincent Mercier, a pharmacist by profession, had been immersed in the tradition of family crèches from a very young age. New figurines were added to the nativity scenes from year to year. Add to that several visits to Provence, a passionate theater sponsor and people who want to bring their town to life. The vision of a museum of animated nativity scenes to tell the magic of santons was born in the early 2000s.
About twenty volunteers from the "Art, culture and traditions" association staged and improved the richly detailed decorations.
Computer system for automatisms, stories told, sound recordings, everything was done "locally". We find the godfather and his love of the theater behind the script of several stories, the voices of his friends on the soundtracks.
Jean-Jacques remembers: "Good fun games with Claude. Sometimes you had to start over Vendée patois recordings 4 or 5 times! »
The magical world of Santons
The result of this fabulous work is before your eyes: 700 authentic figurines, created by the greatest French santon makers, today populate the 8 miniature villages of this sound and light scenographic tour.
When you arrive in the first room, let yourself be carried away by Anatole's voice. This old santonnier welcomes you to his workshop and takes you into his magical world. Between Vendée hamlets, Provençal village, Normandy landscape and Sinai desert, theThe figurines in each room come alive as if by magic for the pleasure of visitors.
In winter, crèches are set up in the middle of the villages to bring back the magic of Christmases of yesteryear.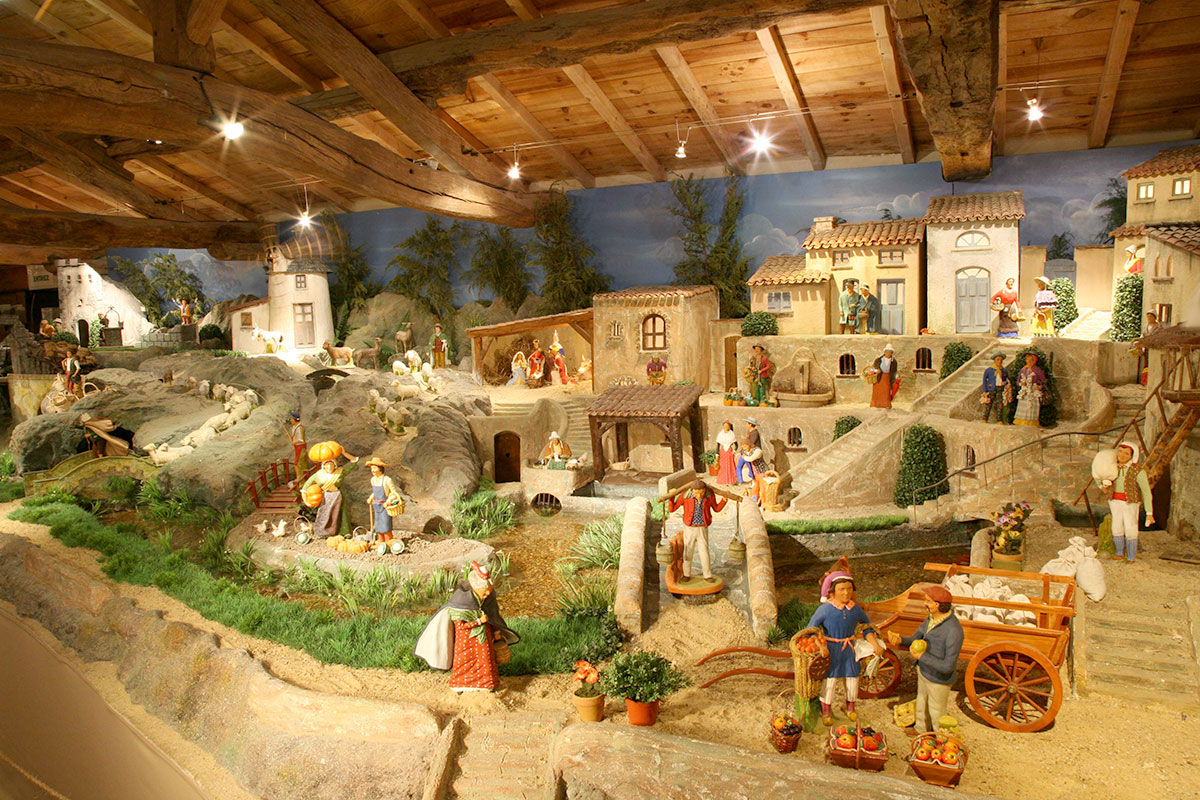 We do not expect that at all when entering. The working hours… it's impressive! We don't know at all what we're getting into. Definitely worth a look ! All these little rooms that open one by one, it's magic. The kids loved it!
Opening periods
All opening times have passed. Please contact the owner directly for more information.
Pricing
Type
Price
Individual rate adult
6 €
Individual rate child

10 to 15 years

3 €
---