Add to favorites list
Is the rain coming? So what ?!
You bet on the famous sunny microclimate of the Atlantic coast and the rain invites itself into your holidays, forcing you to store shorts and sandals in the suitcase?! What if it was an opportunity to discover our territory differently? And if we transformed the greyness into colors?
Want to stay dry?
Calimero agrees with you "It's really too unfair! »
Rain is really not your thing and you hate having wet hair and clothes. Here are some ideas for taking advantage of sheltered places:
Visit the Ferie of Santons in Beaulieu-sous-la-Roche. The 8 miniature villages where more than 700 authentic figurines come to life, will make you forget the frog party!
Solve one of the 3 investigations at the Escape Game "The Post" to the Pickles! A place that clashes and brings novelty to the genre of escape games.
Take refuge in the cafe or restaurant and take your time. Apparently it's called "drink tourism". Take advantage of this privileged moment to engage in conversation with locals; bad weather is always a good excuse to talk!
Discover the temporary exhibitions. Seeing colorful works will make your heart feel better!
Push open the doors of the boutiques and workshops of our creators and craftsmen. Many of them will be delighted to tell you about their job. Jewellery, pottery, sewn accessories, dyed wools, bound books… How not to marvel at so much creativity?
Take a moment to read in one of our 10 libraries. Access is free and only the loan of documents requires registration.
Treat yourself to a cocooning moment at the Jaunay wellness center at La Chapelle-Hermier. What could be better than treating yourself to a massage or treatment when the weather is terrible outside?
Get wet, but at the pool! Our aquatic Center located in Les Achards (La Mothe district) has 2 pools and a small relaxation area.
Shop at our local producers on their opening days. Besides, the market du La Mothe district takes place under Les Halles – so dry!
Keep an eye on our cultural agenda. Many activities take place indoors. You will have the opportunity to participate in creative workshops or attend shows without putting on raincoats and rain boots!
---
Does being wet bother you?
You take the weather philosophically. After all, we dry up and Seneca, didn't he say it was better to learn to dance in the rain?!
Here are some ideas to take full advantage of it:
Go to the fishing. Our grandfathers always said that fish bite much better on rainy days, right?!
Savor the calm on the banks of the Jaunay Lake and listen to the droplets falling from the leaves. Take the opportunity to observe birds and small aquatic creatures.
Take pictures. Our landscapes become more intimate and take on a different appearance as the drops begin to trickle. Your memories will then be unique. It's too easy to take pictures when the weather is nice!
Finally, know that there will be at least one person happy to see the big clouds coming! Gabrielle Moreau is a snail farmer and watches over 300 snails in Beaulieu-sous-la-Roche. Find the gourmet preparations ofHelix Gourmet on the farm and in the markets, just to make up with the weather!
You will see… Rainy stay, happy stay!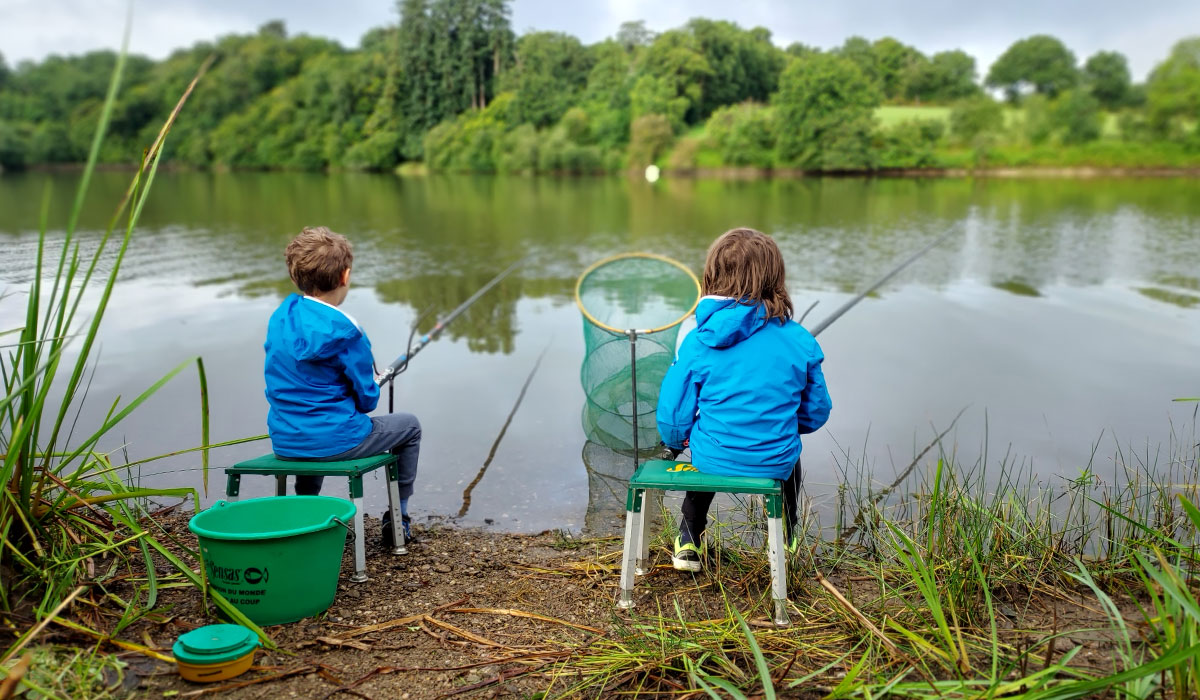 ---