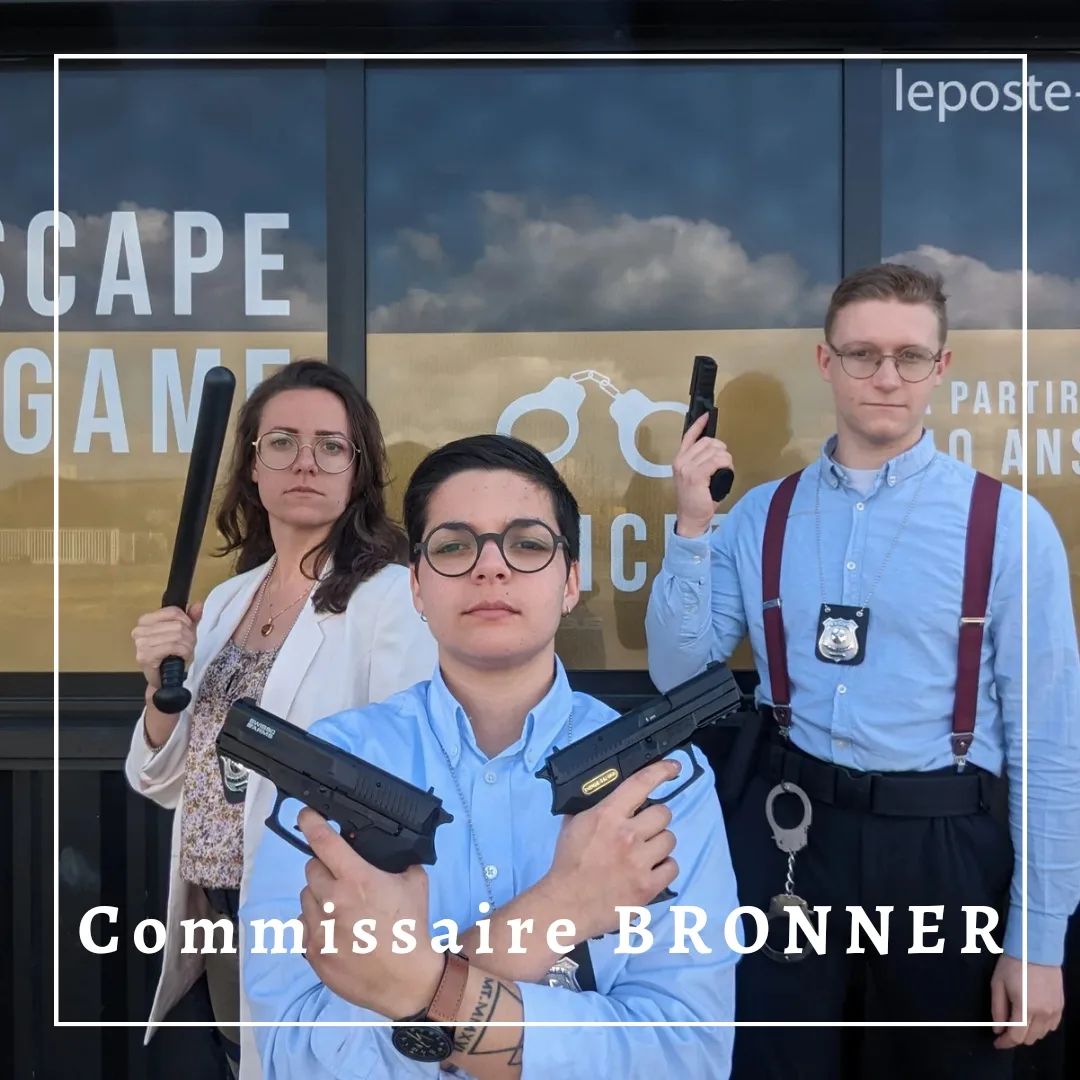 Le Poste is not a simple establishment that welcomes players for escape games on Les Achards. It is a place that clashes and brings novelty to the genre of escape games. Still up for a Cluedo? The concept of the Post will seduce you!
After finally completing his investigation and putting the famous Colonel Mustard under bars, Commissioner Bronner was transferred to the Achards unit of excellence: Le Poste. This mythical place brings together the best of the best. Under his command, your skills will be tested for you too, to be part of the elite.

Post inspectors need you! Come and help them advance the search in one of the 3 crime scene rooms.

o Police custody
You are wrongfully accused of a crime you did not commit. Unfortunately, you don't have much time left... The prison bus is already on its way.
You only have one hour before your transfer takes place and this false accusation leads you to prison...

o The morgue
A murder has just taken place and the victim's body was found in a dumpster near the La Mothe waste treatment plant.
The murder weapon cannot be found and the victim's body has obviously been moved. The identity of the murderer is unknown at this time.
The commissioner has put your team on the investigation, but he gives you 1 hour to bring results before he puts another team on the spot!
You will meet the medical examiner at the morgue for a briefing before you start looking for evidence to find the culprit.

o The operations room
It's now been a week since the mayor's daughter went missing.
The commissioner in charge of the investigation has only one hope left: you.
However, we will have to act quickly, in an hour the commissioner must present the progress of the research to the press, and he knows that if he does not have good news to announce, the reputation of the police will take a big hit. ...
So don't waste a moment and quickly determine where the mayor's daughter is being held captive and intervene as soon as possible!
Opening
From March 02 to December 31
Monday
Open from 10 a.m. to 00 p.m.
Tuesday
Open from 10 a.m. to 00 p.m.
Wednesday
Open from 10 a.m. to 00 p.m.
Thursday
Open from 10 a.m. to 00 p.m.
Friday
Open from 10 a.m. to 00 p.m.
SATURDAY
Open from 10 a.m. to 00 p.m.
Sunday
Open from 10 a.m. to 00 p.m.
Pricing
Type
Price
Individual rate adult

Team of 2 to 6 people. From 10 years old

27 € - 38 €
Individual price adult: from €27.00 to €38.00
Services
Equipments
Bar
Parking
dustbins
Toilets
See more